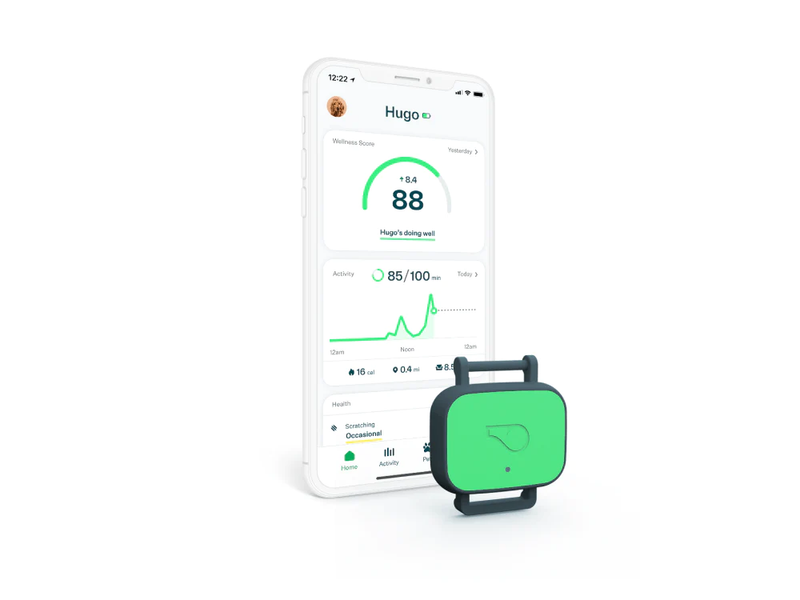 Whistle Dog Fitness Tracker
With a Whistle™ Health smart device, you can understand your dog better than ever before. Designed to easily attach to your dog's collar, the device uses AI to monitor your dog's behaviour and offer insights into their health and wellbeing. Simply connect to the app for a week-over-week analysis of their behaviours and receive alerts whenever there are any abnormalities, such as excessive itching or drinking. You can also set daily activity goals to help keep them as healthy and happy as possible.

Coming to Getsetpet.com soon!
Find Out More